Ah, 2015. The Year of the Sequels. The Year of the Needless Reboots. Bring it on. Here's our list of movies to look forward to in 2015 (in no particular order):
1. Jurassic World – June 11th
Nadin: I don't even care at this point how it'll turn out as long as we get to enjoy some quality Chris Pratt time!
Rachel: If I'm not watching that on opening night, I'm probably doing something incredibly important… like saving the world from rogue dinosaurs or somethin'.
Anais: Chris Pratt. And DINOSAURS.
Roz: French horns will sound the age of Pratt versus raptors. I will see this a million times. Raaaaarrrrr!
2. Avengers: Age of Ultron – May 1st
Anais: May 1st, I'll be squealing with every other MCU fan out there. AVENGERS! AVENGERS! AVENGERS!
Nadin: To be honest, there's nothing I look forward to more than Avengers: Age Of Ultron coming out in May. Gimme Iron Man, folks! All of him!! If the trailer and the sneak peek are any indication, we're in for a treat!
Roz: I hope this is as good as we're all thinking it will be. I'll dream about the dulcet tones of James Spader regardless. Is it just me, or is Hawkeye (bottom left), a little, "For real, bro?" in that picture?
3. Spectre – November 6th
Rachel: I haven't heard as much buzz about Spectre as I would've expected for a Bond film. I know with the addition of Christoph Waltz, it can't possibly be terrible (please don't prove me wrong). Also, Andrew Scott!!
Roz: They made another James Bond movie? Sweet!
4. Ballet 422 – February 6th
Anais: Is it bad that I'm kind of looking forward to Ballet 422, that came out this week? I'm a sucker for movies that involve dancing. Until May though, I won't have much to look out for. I guess I'll just wander around movie theatres and just randomly pick movies to watch.
Nadin: All the memories, man!! I need to see it and relive my 2 years in ballet again! The trailer looks spectacular.
5. Cinderella – March 13th
Nadin: To be fair, I tend to be sceptical about live action adaptations of fairy tales. Always have been. Let's face it – there's some stuff that only animation can pull off. This one I am, shockingly, looking forward to. They had me at Cate Blanchett, and I sure hope it'll be less of a disaster than Maleficent or Into The Woods. (PS God, I wish they used less PhotoShop for that poster!)
Roz: I want to know what shoes she's wearing with that. And where her ribs went.
6. Magic Mike XXL – July 1st
Anais: I intend on throwing my panties at the screen. Several times. I love that the trailer says "you're welcome."
Roz; I didn't see the first one, but now that it has a sequel, I have to, right? For research? Yes. For research.
7. Pitch Perfect 2 – May 15th
Anais: I actually had not watched Pitch Perfect until a few weeks ago. I am totally down for this. Between Pitch Perfect 2 and the Magic Mike sequel, I'll spend my summer singing and dancing and it will be awesome.
Roz: I hate myself for liking that trailer. Pitch slapped. Ok, that's pretty good.
8. Chappie – March 6th
Roz: Everyone should be getting excited for Neill Blomkamp's Chappie. With Hugh Jackman and Sigourney Weaver in a science fiction movie about AI (voiced by Sharlto Copley), it's only going to be ahhhmazing.
Anais: Did someone say Neil Blomkamp? I'm in.
9. Kingsmen: The Secret Service – February 13th
Rachel: I love Colin Firth. That is all.
Nadin: Well, the trailer looks a bit like Spy Kids, only slightly less ridiculous. Plus, Colin Firth? Why not?
Roz: No. The poster makes me lady mad.
Anais: Yeah. No.
10. Fantastic Four – August 7th
Nadin: The trailer doesn't look thrilling or exciting or anything special at all, so the film has every chance of being just as plain and mild. But I saw the first one, and will probably check out the reboot just for the hell of it.
Anais: Josh "Excuse Me, I'm Just Going To Make An Awesome Superhero Flick With No Money" Trank got a bunch of money to make another superhero flick. I don't know how it will turn out, but I just have to see it.
Roz: Maybe. Maybe this will be good. Maybe.
11. Star Wars: Episode VII – The Force Awakens – December 18th
Anais: Seriously, is anybody planning on not being at the cinema on that day?
Nadin: I'm not the biggest fan of anything Star Wars, but from the visual point of view, their projects are always beyond impressive, so I'm 95% sure that Episode VII won't disappoint.
Roz: Everything is different now. I may dress up and wait in line for several days for this movie.
12. Minions – July 10th
Nadin: Did someone say 'Minions'?! I don't even care what it's gonna be about as long as I can watch 90 minutes of yellow cuteness running around the silver screen!
Anais: Huhuhuhu. Bottom.
Roz: I will be there with goggles on. BANANA!
13. Ant-Man – July 17th
Anais: Not sure how good this one will turn out to be, but it's still a Marvel movie. I'll give it a chance.
Nadin: Two words – Paul Rudd. There's a chance they won't screw it up too much, right? Marvel's been doing some good stuff lately, so there's hope!
Roz: Intrigued. You had my curiosity, Ant-Man, but now you have my attention.
14. The Hunger Games: Mockingjay Part 2 – November 20th
Anais: Now that I'm officially excited for The Hunger Games, there's no way I'm missing its final instalment. More JLaw, more kick-ass lumberjacks, more ridiculous archery skills! MOAR!
Roz: Hunger Games = good. That's just math.
15. Hotel Transylvania 2 – September 25th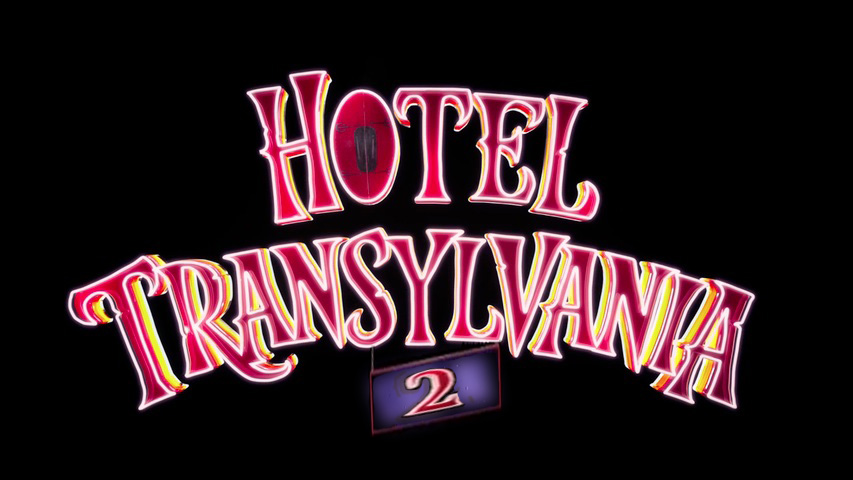 Nadin: So far, 2015 doesn't look particularly promising in terms of the animation projects, but if Hotel Transylvania 2 is anywhere as cute as the first film, it'll be fun.
Roz: Why?
16. Inside Out – June 19th
Anais: Alright, the trailers didn't convince me, and Pixar is not the master of animation anymore. Not since it allowed the Cars franchise to exist. That doesn't mean I'm not going to support them, though. I want to believe in this movie. I will be there.
Nadin: Gimme, gimme, gimme all them emotions!!! Inside Out is quote possibly one of the 3 films I look forward to the most in 2015. I may or may not have seen the trailer a million times, but shhhh!
17. Furious 7 – April 3rd
Nadin: Not sure if Furious 7 is on my list of must-see, but I saw all of the previous films, so probably might as well. It'll be the last one, right?
Rachel: I really hope it'll be something more like 5 and not like 6. That whole 20 minutes sequence on the tarmac was just ridiculous.
Roz: There are SEVEN OF THEM? When did that happen? Sweet zombie Jesus.
18. Maze Runner: The Scorch Trials – September 18th
Nadin: Two words – Dylan O'Brien. Nuff said! The story is weird though, so it's mainly Dylan O'Brien.
Roz: The only interesting part of the first movie was the ending, so… Maybe?
19. Poltergeist – July 24th
Roz: My social media circles have been freaking out with love for the trailer released for Poltergeist. I can see why, produced by Sam Raimi, the remake stars Sam Rockwell and is directed by Gil Kenan (Monster House). Expectations are waaaaaay up! Waaaaaaay up! In other news, the forecast for nightmares is also at 99% likely.
Anais: Well, I do like horror movies. I like them a lot.
20. The Kitchen Sink – September 4th
Roz: A genre bending horror comedy with comedians Patton Oswalt and Bob Odenkirk? I'll take two, please.
21. Sisters – December 18th
Roz: Did they steal those shirts from my closet? Just my headband, oh, OK. That's cool.
Rachel: I love Tina Fey and Amy Poehler, but if this turns out anything like Baby Mama then I ain't game.
Nadin: I don't even care what this film is about – Poehler and Fey will make it work, and will make it rock, so…. Yes, please!
22. Mad Max: Fury Road – May 15th
Anais: If the movie is as nuts as the trailer, we should be in for a fun movie.
Nadin: The trailer looks totally crazy, and I expect nothing less from the film! If anything, it'll be action-packed, and it's never a bad thing.
Roz: Trailer so perdy. So perdy.
23. Jem and the Holograms – October 23rd
Anais: The mandatory "just for shits and giggles" theatre session of the year. I'm going to enjoy every awful second of this flick.
Roz: I will see this movie. Alone if necessary. Like my shame visits to the theatre for Twilight.
24. Hot Tub Time Machine 2 – February 20th
Rachel: YEEESSSSSS. John Cusack is gone, but Gillian Jacobs and Adam Scott have taken his place, and I have never been more happy in my life.
Roz: WANT! I know it's probably bad, but candy rots your teeth and I don't give a shit. Junior mints go in face now.
25. Terminator Genisys – July 1st
Nadin: There's a 15% chance I might go see this one, mainly because I want to see what tricks they have up their sleeve after all these years and after all these sequels.
Roz: If the robot turns out to be GLaDOS, I might be in.
26. Ted 2 – June 26th
Roz: Really? Who submitted this for the list? You guys. You kidders, you.
Anais: Why is this a thing, exactly?
27. Tomorrowland – May 22nd
Rachel: I'm always a big supporter of Vancouver-filmed movies, so I'll definitely be watching this, even though I have no idea what the actual movie is about.
Roz: The trailer got me. I think it's worth checking out. We'll let you know. We're good like that. And guys, Brad Bird.
28. Pixels – July 24th
Roz: Suspicious buns are suspicious.
Anais: Putting Adam Sandler and good ol' video games in the same project sounds a bit like that time when people tried to get me to eat pizza that had tiny whole salty fish on it.
29. Mortdecai – January 23rd Nadin: This movie will probably be my biggest mistake of the year, but as long as Johnny Depp is in it – I regret nothing!
Roz: I agree with Nadin. Is it really a walk of shame if you had a great time?
30. SpongeBob Movie: Sponge Out Of Water – February 6th
Roz: I AM SO EXCITED I LOVE SPONGEBOB AND PATRICK AND EEEEEEEEEEE!!!
Anais: The 3D in this gives me the creeps, but it's animated, so I guess I'll see it.
31. What We Do In The Shadows – February 13th
Roz: Jemaine Clement in a vampire comedy horror. Come on, that picture just has "Roz, go see this movie!" written all over it. Will do, boss.
Anais: You got me at "vampire".
32. Pan – July 24th
Anais: I'll probably watch it if I can get over the blinding whiteness of the cast. Unless I watch it just to bitch at the blinding whiteness of the cast. I don't know yet.
33. Get Hard – March 27th
Roz: Oh, buns, really? I dare one of you to see this movie and review it. I dare you.